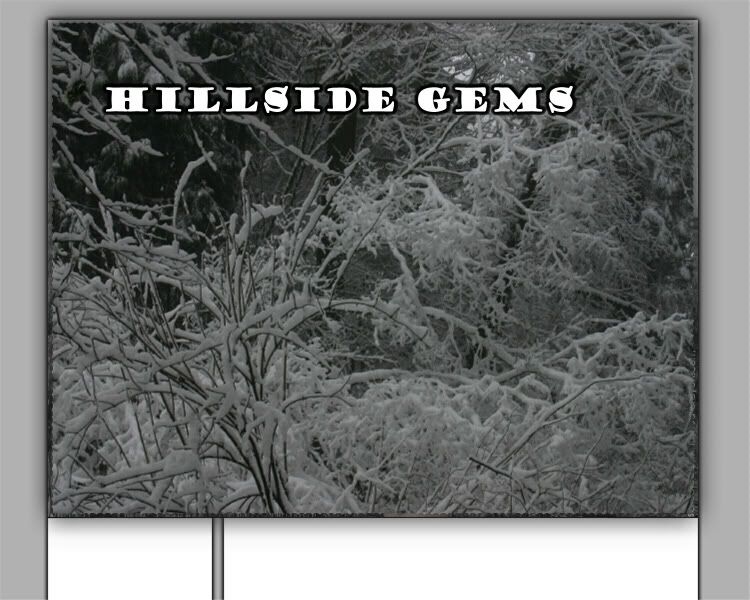 Our Oberhasli Dairy Goats
Below are our Oberhasli goats. I only have a doe and her twin doelings currently, but that's all I need. I'm ery proud of my small herd and they are doing well at 4-H fairs.
Ober-D'Rainbow REN Stella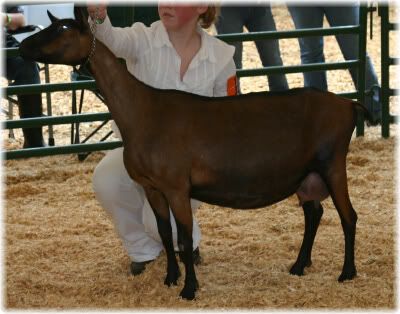 Born: February 22, 2003
Stella is my pride and joy. She started the dairy goat project out and is my showmanship doe for the dairy goat project. She won Best Doe in Show in 2006 at my county fair, and Reserve Doe in Show at the 2007 County Fair. At the 2007 4-H oregon State Fair, she was Grand Champion Ober doe! She and I also were 3rd place out of 15 showmen for showmanship. We are breeding Stella one more time, and then she'll either go on to someone else, or retire here as a dry doe.


Hillside Gems Lauren

Born: July 2, 2007
Lauren is coming along nicely right now! She looks really slopey here, but most does do at this age. She is 6 months old in this picture.


Hillside Gems Elizabeth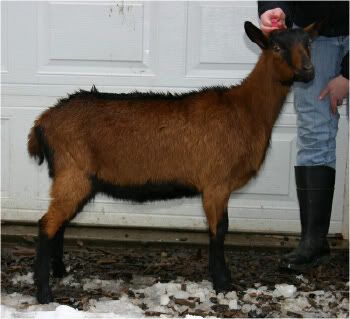 Born: July 2, 2007
Liz is a powerhouse when it comes to body capacity. She's very wide and deep, and I hope she continues to mature to be more dairy. She's a sweetheart!