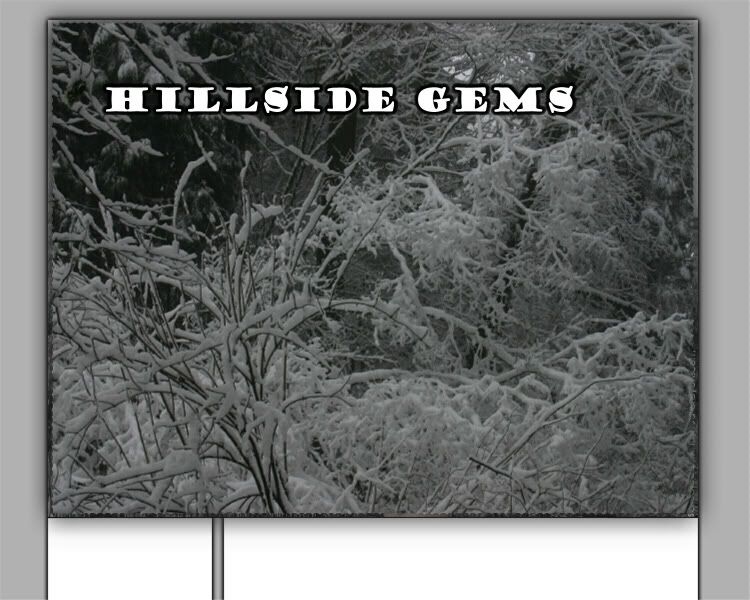 Our Pygmy Goats
We have been raising Pygmy Goats ever since we brought home our first doe in July 2001. That doe's name was "Rosebud" and we never looked back. The project just grew from there, adding another doe for company and then breeding them. Pygmies have a wonderful personality. Several of our goats come up to greet anyone to wants to say "hi", and a few of them even know their name and answer when called! We currently are done breeding Pygmy Goats, but are keeping the few you will see below for 4-H and pets. I am very proud of my little 4-H project.
Hillside Gems Angel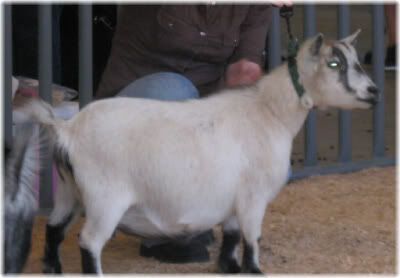 Born: February 15, 2003
Angel is an incredible doe. I have an emotional attachment to her, as we lost her dam ("Rosebud") and brother, and she's the only "original" pygmy left. Angel has several Grand Champion 4-H titles to her name, and is a total sweetheart! Angel is an excellent mother as well.


Little Critters Gabby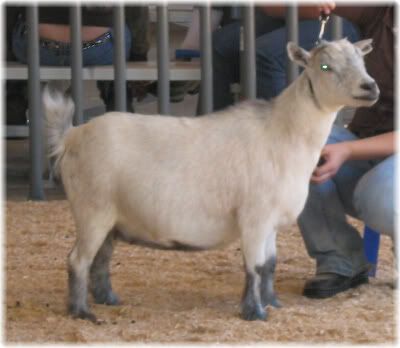 Born: July 1, 2002
Gabby is a sweetheart. She loves being loved and is very gentle. Gabby has led me to several 4-H showmanship wins and she's very special to us. She's my showmanship pygmy, so she's not bred. She's also the herd "queen".


Flying Goat Farm Puffin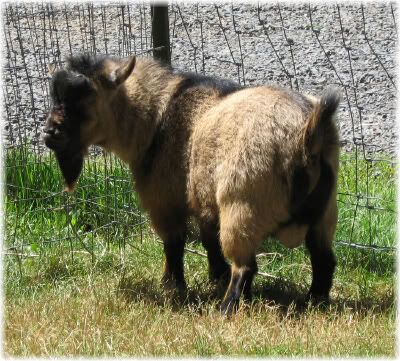 Born: September 8, 2006
Puffin is the resident buck. He is currently on lease and will return to his original breeder soon. He's a gorgeous, stunning red caramel buck. I'm glad we were able to get a couple kids from him, who are shown below (Madilynn & Tommy Boy).


Hillside Gems Madilynn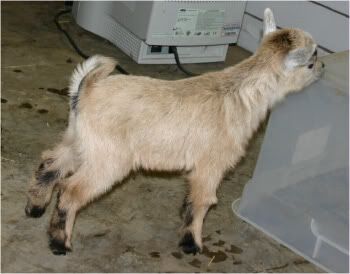 Born: December 21, 2007
Madilynn is a gorgeous little red caramel doeling that was born recently. We will be showing her this coming fair season, so look out for her!


Hillside Gems Tommy Boy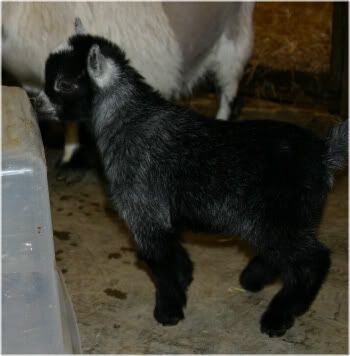 Born: December 21, 2007
Tommy is my best friend! He's a super friendly little boy who will stick around as a wether. He will be tagging along to shows, I'm sure.